HUSI PADRE ABITO BA FEBRIANA BANA TO'O FALI BISPO BELO: HARE TUIR MECANISMO "BODE EXPIATÓRIO"
Martinho G. da Silva Gusmão
Hanorin Filosofia, Assessor ba Fraternidade Humana
iha Presidência da República 
Pendekar sira "Direitos Humanos" foti kestaun abuso seksuál hodi alega ba Bispo Belo, Pe. Abito no Pe. Daschback. Interessante katak sira hare no hatene selingkuh barak iha "humano" hotu nia let, no fiar katak "hau nia isin hau mak manda", maibe ataka taka matan sei hasoru religioso/a. Ho ideologia "sexismo" no "pansexualismo", sira defende moralismo ida katak ema iha liberdade atu expressa ninia an, inclui mos liberdade ba orientação sexual. Exemplo, mane hola mane, feto hola feto hanesan LGBT. Maibe, wainhira padre ida besik ka lao hamutuk ho feto-maluk ida, ema hahu ko'alia no halo propaganda ho nível fanatismo-moral ida atu padre sira labele besik feto. Iha laran, ema hanoin katak feto mesak aat deit. Movimento feto sira mos dala barak ko'alia katak feto sira bele habelun ho padre sira, nee feto la diak. Tan ne'e, media hakerek "lao ho feto, padre lakon vida". Atu defende sira nia propaganda, iha editorial jornal ne'e koko atu explica sira nia hanoin, no ikus mai atu clarifica katak "feto sensitivo".
Pergunta nebe hau tau bebeik iha fuan laran mak ne'e – tan sa mak iha mundo nebe nakonu ho "sexismo" no "pansexualismo", ema hare moris celibato ne'e hanesan ameaca boot ida? Tan sa mak buat ida "humano" bele sai fali "crime" ba pendekar direitos humanos nian?
Hau hare film ida husi Nepal ho título "Samsara", hatudu oinsa mak ema Asia hare no ko'alia konaba espiritualidade ho sexualidade. Film ne'e halo ho lian Nepal nian. Iha narrativo film (subtítulo) ne'e nia laran, dehan, "How to prevent a drop of water from drying up?" (Oinsa prevene atu we turuk musan ida labele maran); ka "How can you make a single drop of water eternal?" (oinsa mak halo we musan oan ida eterna). Ninia resposta ida – "throwing it into the ocean" (fakar tiha tasi laran). Husi biban seluk, hau le livro husi belun Amadeo Cencini, padre canossiano ida konaba celibato – "Por Amor, Con Amor, en el Amor. Libertad y madurez afectiva en el celibato consagrado". Hare film no le livro ida ne'e halo hau hanoin katak, moris nudar celibato iha vida religioso/a hanesan lori murak mean iha sana-rai nia laran. Fera lalais. Rahun lalais. Wainhira ita lori la ho cuidado.
"Mecanismo bode expiatório"
 Interessante katak, wainhira rona issue abuso ida ne'e iha 2019, Vaticano foti lalais kedas medidas hodi halo "restrição" (pembatasan) ba Amo Belo. Ne'e hatudu momos katak Vaticano "taking right seriously" (tuir comentário balun). Husi ne'e ba oin, Vaticano halo investigação neneik ho "cautela" (hati-hati) tebes. Vaticano mos kala desconfia hela atu labele entrega caso ida ne'e nune'e deit ba "pendekar direitos humanos", tan caso Padre Daschback, SVD nian halo mate Febriana Bana. Tanba saida mak iha ona 2022 mak hakarak halo noticia? Tan, produto jornalismo Timor-Leste la iha ona nune'e osan la tama ona.
Hau hakerek carta ba belun ida iha Roma (uluk ami escola hamutuk iha Gregoriana, agora nia docente iha fatin hanesan). Hau explica didiak caso Padre Daschback nian, ho ninia efeito konaba Febriana Bana. Professor ne'e hatan ba hau, ho liafuan nebe halo hau hakfodak maibe hakmatek los … "Certamente la società […] hanno una chiara coscienza della violenza che in esse sussiste, ma non del meccanismo religioso che permette loro di vivere malgrado tutto, del sacrificio che fa (facere) del capro espiatorio qualche cosa di sacro (sacrum), sacralizzando in tal modo la violenza di tutti contro uno, affinché la società possa beneficiarne (bene-facere)" – Los duni sociedade ida […] iha consciência mos los konaba violência nebe naklekar mai, maibe laos husi mekanismu religioso nebe permite sira hodi moris aat hotu, husi sacrifício nebe halo (facere) ba bode expiatório buat ruma nebe Lulik (sacrum), ema hotu-hotu hadera (mengorbankan) ema ida, atu nune'e sociedade bele hetan beneficio (bene-facere: halo ka hetan buat diak) husi ne'e. Liafuan hirak ne'e so hau ho belun professor ne'e mak hatene – tan ami uluk tuir kuliah hamutuk iha Filosofia Metafisica no koalia konaba "Violenza e Differenza". Tempo ne'e hau la dun hatene didiak konaba René Girard. Sosa livro Teori Kambing Hitam (Sindhunata, SJ; 2006) no le mos Girard nia livro rasik – "O Bode Expiatório" (Le bouc émissaire, 2004) mak hau hatene klean liu konaba "vitima" no "vitimização".
Se Vaticano foti ona caso ne'e, tan sa mak agora malae holandesa ho português lekar fali mai Timor-Leste? Saida mak sira manan husi caso ne'e? Bele ka lae, mecanismo bode expiatório hanesan Febriana Bana nian mosu fali?
Ba hau, caso RD ho Febriana Bana ne'e hanesan mecanismo bode expiatório ida. Beneficiário ba ida ne'e mak ZEEMS/ RAEOA. Fatin iha Topo Honis ne'e furak no estratégico los. Husu ba SVD, sira hakarak faan. Maibe, Daschback SVD lakohi fo ba nia congregação. Nia fo fali ba Oe-Cusse oan sira atu loke asrama hodi labarik foho sira mai escola iha cidade. Dalan diak liu mak SVD monta operação no executa ninia membro ida liu husi caso pedofilia. Serviço hamutuk ho "pendekar direitos humanos" hanesan JU'S … ninia resultado Padre tama dadur laran (salva SVD balun nebe hetan nafatin "beneficiencia"), Febriana Bana tama rate kuak laran. Hotu-hotu haksolok tan bele sulan ona Padre iha Becora, no hotu-hotu hakmatek tan Febriana Bana hakoi nonok ona. Hau ko'alia iha JU'S nia mata laran no jornalista Lusa – sira nia reacção hanesan malae oin foin fohin mak mai Timor.
Teki-teki babeur kona, wainhira PSIK kaer ema na'in 9 tan bisnis droga. Se na'in 9 ne'e mak povo ki'ik nia oan karik, certamente tama ona dadur laran no bele lakon nia moris ona. Maibe, foinsae na'in 9 ne'e nia inan-aman mesak ema boot no kaer partido boot tan. Iha biban ida, ZEEMS/ RAEOA ne'e sei sai hanesan ameaça boot ida, agora mosu tan droga.  Iha biban seluk, loro-loron ema sukit no kebit hela deit Ro Haksolok. Janji manis tinggal janji, Ro Haksolok mos la mosu hela deit. Oinsa mak bele satan lalais ida ne'e? Monta tan jebakan "kambing hitam" nebe monu ba Padre Abito Brites. Jornal ida hakerek momos, "Tula Feto, Padre Lakon Vida". Nune'e, media ajuda malu ho ukun na'in sira atu tuda sala ba feto nia leten. Feto balun hakerek iha Facebook katak buka tuir took keta halo padre iha relação ruma ho feto ne'e. Persis hanesan Fredy Sambo nia fen, Putri Candrawati, oho tiha ona ema maibe koko atu joga isu "pelecehan seksual". Ne'e mak hanaran teori kambing hitam.
Agora mosu fali caso Amo Belo nian. Vaticano halo hela investigação. Bele ka lae ita ko'alia konaba "segredo da justiça"? (Hanesan argumento Pe. Julio Crispim nian konaba Pe. Abito Brites nia mate). Hau hanoin malae rua ne'e halo lalais noticia, tan ne'e "bisnis kebenaran" boot ida. Buat ida nebe hau sente Lusa bele ke'e to'o hun didiak mak oinsa "promessa" Presidente Marcelo Rebelo ba Presidente Ramos Horta katak Timor-oan ba Portugal bele hetan "serviço", afinal sai "gelandangan"? Lusa la dun foti sai "gelandangan" sira nia destino iha Nação nebe promete moris diak! Presidente Ramos-Horta ba New York 2022 lalais ne'e, no ko'alia ho Presidente Rebelo. Ita hein tan oituan. Nune'e mos, Ro Haksolok nebe halo iha Portugal too agora hamosu deit Ro Haksesuk … empresário Portugal nauk hira? Ka assessor ida husi Portugal, mai hakerek Lei maibe "coppy and paste", simu tiha US $50,000.00 hamrik halai lakon tiha, too agora Lusa halo ona investigação ka lae?
Oinsa mak ita hare caso Febriana Bana (hamutuk ho Pe. Daschback, SVD) hamutuk ho Pe. Abito no Dom Carlos iha contesto "bode expiatório" (kambing hitam) nian? Pergunta husi R. Girard – "Como estas pessoas faziam para causar vastas perdas na população local? Envenenavam os rios, as fontes de provisão de água potável" (p. 5). Hau hanoin, saida mak jornalista holandesa ho portugues halo hodi hatun noticias hanesan ne'e atu halakon maka'as, hatun ka halo moe boot ba Povo Timor mak "envenenavam" (meracuni) ita nia "fontes de provisão" (sumber kehidupan). Malae sira hatene katak Timor-Leste ne'e ninia moris hakesi'an metin los ho UMA KREDA ho UMA LULIK. Ida ne'e mak "fontes de provisão". Noticia nebe jornalista holandesa ho portugues halo ne'e hanesan "envenenavam".
"Pecador, sim! Corruptor, não!"
 Buat nebe hau la imagina, no nunca hare iha parte seluk iha mundo mak reacção husi Povo – habelar sira nia domin ba Bispo Belo, hametin sira nia confiança ba Igreja Católica no haburas sira nia fiar iha Maromak. Hanesan ohin, iha Evangelho Lucas (17, 5-10) haktuir katak São Pedro husu ba Jesus Cristo atu habo'ot (hakbi'it) sira apostolo sira nia fiar. Resposta – "bele o nia fiar ki'ik hanesan mostarda musan, maibe o bele dehan ba ai-hun atu fokit nia'an rasik no ba kuda'an iha tasi laran, ai ne'e halo tuir deit". Atu dehan, problema barak no boot nebe malae sira mai halo atu sobu sociedade Timor-Leste no hakanek Povo nia sentimento, maibe tan fiar na'in sira be ki'ik no simples bele halo resistência moral nebe forte tebes.
Hau hatene Amo Belo tan ami nia família hela besik malu. Hau le livro "From the Place of the Dead" (1999), nain rasik mak fo presente ba hau. Nia mai husi família ki'ik no ki'ak. Wainhira sai seminarista, Frater Carlos Filipe nia vocação hanesan atu mout tama tasi laran. Wainhira UDT halo golpe, Agosto 1975 malae português sira halai ba Australia. Amo Martinho da Costa Lopes haruka frater Carlos atu halai tuir ba Australia. Maibe, wainhira atu tama ro laran, malae sira kaer nia pasta tuda sai no duni nia – dehan, ro ne'e ba portugues mutin sira, metan sira sai husi ro laran. "Malae sae ro halai, Timoroan sae rai iha fain". Hili tiha nia pasta, nia fila ba hasoru Amo Martinho Lopes nebe haruka nia halai ba Liquiça to'o Atambua, ikus mai ba para iha Manila, Macau no Lisboa.
Fila husi Lisboa, Padre Carlos Filipe moris iha tinan rua nia laran deit, iha Maio 1983, Papa João Paulo II hili ona nia ba Administrador Apostólico. Padre senior sira labele simu decisão ida ne'e. Maibe, selok tun selok sae ikus mai padre sira hahu ajuda nia atu hakat liu momento todan sira. Todan liu, atu ba hasoru Papa João Paulo II deit hodi fo relatório mos, nia dalan bloqueado. Relatório tenki liu husi Nunciatura Jakarta, sensor tiha lai mak bele lori ba Vaticano. Hetan tiha biban ba Vaticano, Amo Belo koko liu husi Lisboa no hasoru Presidente Mário Soares hodi dehan katak Povo Timor hein hela bainhira mak Portugal mai atu resolve Timor nia caso. Resposta – "ehm, o caso é muito complicado". Los duni. Complicado. Tan, iha 1972 nia rasik hakerek "Timor, que é uma ilha indonésia com bastante pouco a ver com Portugal". Sadis liu mak António de Almeida Santos (Ministro Coordenador Interterritorial) mai visita Jakarta (1974) dehan, "Independência para Timor é um irrealismo atroz" (kemerdekaan bagi Timor adalah mimpi sinting di siang bolong).
Agoenta Povo, agoenta Padre sira, agoenta político sira … halo nia tauk atu simu knar nudar Bispo iha 1988. São João Paulo II rasik dehan, "Maromak perdua hau, tan hili amo-lulik nurak ida ba knar boot ida ne'e". Iha 1989, lori ulun toos nia hakerek carta ba ONU atu husu referendo (too Jendral Beny Moerdani dehan "Uskupku yang bloon"). Nafatin iha tinan 1989, nia lori ulun moruk halai ba-mai Jakarta-Dili atu husu no fo "jaminan" ba Santo Padre João Paulo II mai Timor. Nia klamar atu semo, tan grupo padre "independentista" mak hakerek carta atu contra, no husu atu Amo Papa labele mai Timor. Sira na'in rua Ir. Mário Viegas Carrascalão mos la fo ulun … serviço maka'as hodi prepara ba visita Papa mai Timor. Too tiha Timor mak político sira aproveita fuik too halo demonstração iha Misa laran, iha Taci-Tolu. Nudar estudante iha área filosofia política hau hatene momos katak liu tiha Peristiwa Malari, 1974 Orde Baru Soeharto kumu-metin gerakan pro-demokrasi hodi hamate hotu demonstrasi tomak iha Indonesia. So iha 12 de Outubro de 1989 mak mosu demonstrasi primeiro, iha tan tamu-agung negara Papa João Paulo II ni oin, iha Beny Moerdani nia oin no Soeharto hatene husi Jakarta. Buat hirak ne'e rai hamutuk, tibak hamutuk ikus mai mosu Massacre Santa Cruz, 12 de Novembro de 1991. Ema kanek, mate no lakon barak! Bispo Belo mak lao tun sae hodi buka tuir jovem sira nebe lakon buat hotu, lakon moris no lakon esperança. Ikus mai, 1996, nia simu Nobel da Paz hamutuk ho Dr. José Ramos-Horta.
Projeto "Integração" nebe Portugal halo ikus mai rahun tan Bispo ida nia hahalok. Sim! Iha 1960 kedas, Portugal nia plano mak fo hikas Timor ba Indonesia. Maibe, Soekarno lakohi simu plano ne'e. Iha 1974, Major Arnão Metelo halo "design" hamutuk ho E.M. Tomodok hodi promove política "integração". Ne'e duni, laos Timor ho Indonesia mak hakarak malu atu integração. Ida ne'e plano estratégico Portugal nian (MFA, Almeida Santos ho Mário Soares). Bispo Dom José Joaquim Ribeiro ho Governador Mário Lemos Pires lakohi sai "bode expiatório", tan ne'e sira rua lakohi hela iha Timor-Leste. Hanoin katak hili Padre Carlos Filipe atu bele facilita "integração", maibe resultado la tuir plano.
Iha 2002, Bispo Belo husik hela nia knar tomak no ba moris iha malae nia rain. Husi dalan naruk too ikus, hau bele sente saida mak Papa Francisco tau iha nia moto "miserando atque eligendo" – hateke ho matan domin Nia hili. Jesus Cristo hare publicano ida cobra hela osan, hateke ho matan domin hodi hili pecador ida ne'e atu tuir Nia. Maromak hili pecador ida ne'e – São Mateus – hodi halao knar apostolo nian hakerek no haklaken Evangelho (Mat 9, 9-13; Mrk 2, 13-17; Luk 5, 27-32).
Hau hanoin, pecado ita hotu halo; ita hotu pecador. Maibe, laos ita hotu koruptor! Koruptor ne'e traidor boot. Nune'e Papa Francisco dehan, "Peccatori sì, corrotti no!" (pendosa ya, korupsi tidak!). Tan sa mak nune'e? Pecador ka sala na'in ida koko atu hatene nia pecado … nia monu dala ida, hamrik fali no monu fali hodi hamrik fali. Wainhira pecador ida husu perdão, nia sei hetan. Amo Papa hakerek nune'e "Il peccatore pentito, che poi cade e ricade nel peccato a motivo della sua debolezza, trova nuovamente il perdono, se si riconosce bisognoso di misericordia" (pecador nebe arrepende nia sala, depois monu no monu fali tan iha pecado lara tan ninia fraquesa, hetan perdão fila ba fila mai, wainhira nia reconhece katak nia hein misericordia). Korupsi? Ema ne'e hatene katak korupsi nee nauk ema nia moris, haes ema nia kosar-wen no nia la sente sala, halo nafatin halo bebeik; ema nebe halo sala kiik too sala boot maibe sente an nudar "pendekar", hare an hanesan sarani brani. Ho "double standard of conduct" ne'e nia halo nafatin escândalo. Koruptor nee la conhece liafuan "humildade", la hakarak lolo liman husu tulun, halao moris patarata maibe folin laek.
Hau nia sentimento de "fraternidade humana" ba Amo Belo. Hanesan hau nia leitura ba R. Girard, saida mak noticia sira ne'e halo hanesan mecanismo bode expiatório ida. Papa Francisco hakerek encíclica Laudato Sì (2015) no Fratelli Tutti (2020) nia ko'alia konaba Caim – Abel (Gn. 4, 1-16). Ida ne'e hahalok assassínio histórico ba dala uluk liu ba Abel (katak, inocente ida), no Caim nudar homicídio vulgar dala uluk nebe sacrifica ema seluk nia moris ba ninia brutalismo. Julgamento ikus nebe Maromak halo mak liu husi pergunta "Onde está teu irmão Abel?" (Gn 4, 9) – o nia "irmão" iha nebe? Maromak husu tuir lia lori hatudu katak Nia la fo fatin atu ema lori malu tama ba determinismo no fatalismo hodi justifica sira nia indiferença (sifat cuek; la pusing ema seluk). Lae! Maromak hakarak ita moris iha fatin ida tuir cultura ida nebe la hanesan, nune'e loke liman ba malu loke laran ba malu ba moris diak … moris iha fraternidade nia laran.
Hau hanoin, se mak sente'an nudar "vitima" bele hasoru Cardeal ka Bispo Maliana. Iha solução … bele "criminal", bele mos "pastoral". Lalika entrega caso ba malae sira. Se lae, tragedia Febriana Bana bele mosu fali. Malae sira ne'e gosta sai "pendekar direitos humanos". Maibe, halo mate tiha ema nia oan, sira tur nonok … fila lia, fila oin …! Ba sira, importante profissionalismo hodi hetan osan. Atu Timor ne'e diak ka aat, sei la tama sira nia hanoin. New form of colonialism.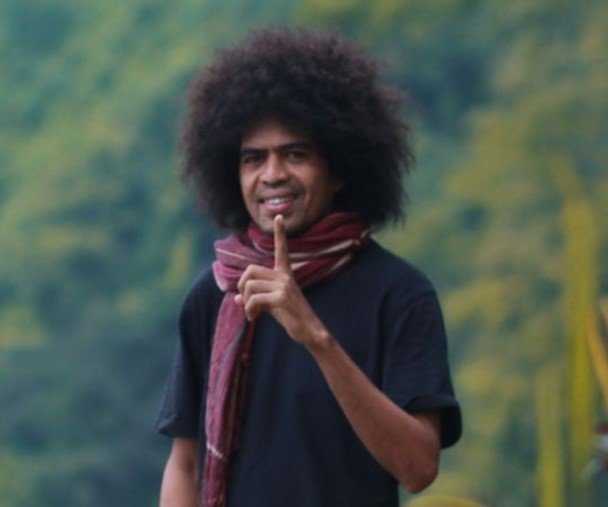 SEFOPE, iha mídia tatoli.tl dehan, "atu ko'a tarballadór Timoroan nia saláriu, seidauk iha baze legál (24/8/2023)." Seidauk iha baze legál la'ós fraze mamuk ne'ebé bele livre hosi valór sá de'it. Maibé, "seidauk", indika ba intensaun mahukun "atu" trata desizaun polítika legál hodi akomoda "seidauk" ba prosesu finál "iha baze legál." Iha área direitu, intensaun sira-ne'e hanaran polítika legál (politik hukum) iha estadu ida. Maibé, polítika legál ida ho kór oinsá? Maka pergunta ne'ebé presiza diskute ho sériu. Tanba, iha estadu sira mundu raik-laran, trata asuntu polítika legál ho kór la hanesan.
Menemukan Kembali Esensi Kemerdekaan: Sebuah Refleksi Setelah Jajak Pendapat 30 Agustus 1999
Konsep kemerdekaan telah lama menjadi landasan aspirasi manusia dan kemajuan masyarakat. Sepanjang sejarah, bangsa, individu, dan gerakan telah berjuang dengan gagah berani demi hak untuk menentukan nasib sendiri, bebas dari kendali dan pengaruh eksternal. Ketika kita sudah melewati masa penting selama 24 tahun, ini adalah momen yang tepat untuk merenungkan makna kemerdekaan yang terus berkembang dan apakah esensinya telah dipertahankan, diubah, atau dilemahkan. KITA!!! Sebagai warga negara yang BERNEGARA menjadikan ini sebagai REFLEKSI BERSAMA untuk masa depan anak anak kita.
Reforma Judisiál: Hosi Ne'ebé no bá Sé?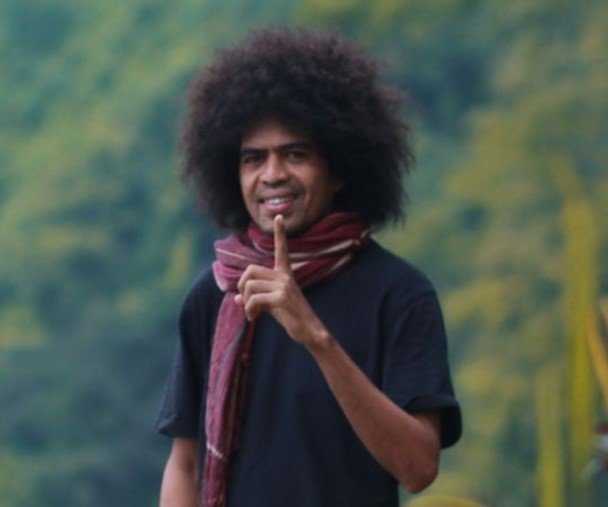 Hafoin simu pose, iha nia diskursu, Primeiru Ministru promete sei reforma setór judisiál. Maksi asuntu ne'e importante tebes no influénsia vida estadu ida iha ohin no futuru, maibé laiha ema ida mak kestiona, objetu reforma ne'e saida, oinsá reforma no tanba sá objetu reforma ne'e tenki ida-ne'e no la'ós ida ne'ebá? Hafoin fulan ida resin governa, liuhosi despaxu ida-ne'ebé publika iha Jornál Repúblika, Primeiru Ministru nomeia Lucia Lobato hanesan koordenadora ba nia asuntu polítika ida-ne'e. Maibé, sei nakukun, objetu reforma ne'e saida? Tanba sá tenki reforma objetu ida-ne'e no la'ós ida ne'ebá? No reforma hosi ne'ebé bá ne'ebé? Loloos ne'e, iha estadu direitu demokrátiku, pergunta sira iha leten ne'e tenki sai diskursu públiku. No públiku tenki eziji ba parte ne'ebé inisia reforma judisiál atu esplika francamente ba públiku ho baze ida-ne'ebé argumentativu, loos no razoavel.